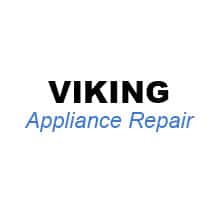 Viking Appliance Repair In London, Ontario
---
Do you Need Repair for your Broken Viking Appliance?
The Best Viking Appliance Repair in London, Ontario
The Viking appliances are one of the most innovative kitchen brands. They are responsible for the manufacture and supply of different products under their brand name. Some of these products are; microwaves, cooktops, warming drawers, dishwashers, ranges, and refrigerators.
If any of your Viking appliances is having difficulties, reach out to our group of technicians at ARS Appliance Repair to help with fixes. These are a few of the repair services we offer;
Viking Refrigerator Repair
The Viking brand produces superior quality of refrigerators which come in different designs. At ARS Appliance Repair Service, we are always available to within reach to help you fix your Viking refrigerator. Below are some of the common problems that are fixed by us;
Compromised Ice dispenser
Faulty water dispenser
Faulty lights
Poor draining
Difficulty in defrosting
Poor cooling
Abnormal sounds
Viking Range Repair
The Viking Ranges are usually a go-to option for those who want to minimize space in their kitchen areas. Has your range started acting up lately? Hit us up. These are a few of the challenges that can be smoothened out by our appliance repair specialists are;
Overheating
Blocked flue
Oil cooker problems
Chipped enamel
Faulty thermometers
Viking Cooktop Repair
Viking cooktops come highly recommended for those who are looking for the finest quality of cooktops. Users of this product fall quickly in love with it, and always use it regularly. If your Viking cooktop is acting slowly, we can help you fix it. These are some of the cooktop issues we fix;
Difficulty in adjusting the burners' temperature
Sparks when the cooktop is turned on
Failure of indicator lights to come on
Broken electric coils
Failure of electric cooktop to turn on
Inability of electric coils to heat up
Viking Warming Drawer Repair
Warming drawers come in handy when you need to preserve your meals at an optimum temperature. If you want your food to stay hot, you can increase the temperature. In some other occasions, you may decide to use your warming drawer for proofing dough for pastries. These are some of the warming drawer problems we fix;
Faulty thermostats
Inactive fan motors
Broken mounting screws
Defective power buttons
Damaged keypads
Viking Freezer Repair
Viking freezers are Grade A freezers that help to keep food properly stored at all times. The freezers come in a throng of designs to meet the tastes of a buyer. If you own a Viking Freezer that is faulty, you can give us a call to fix it right away. These are the most frequent issue that can disturb your Viking freezers;
Increased buildup of frost
Faulty freezer door
Accumulated frost on the freezer's coil
Warmth inside the freezer
Loud sounds
Failure to freeze
Damaged lights
Viking Dishwasher Repair
If your Viking dishwasher is being worrisome, you can give us a call, and we will help you fix it immediately. The London-based ARS Appliance Repair Service is always available to help you out. Feel free to call in at any time, so we can solve any dishwasher-related problems. The most frequent dishwasher problems that we solve are;
Low water temperatures
Film-coated dishes after washing
Poor drainage
Inability to fill up with water
Broken timer
Viking Oven Repair
Viking produce start-of-the-art oven, and that is why their ovens are fast becoming Bakers' choice. We are always within reach to solve any problem that can reduce the effectiveness of your Viking Oven. The faults that can be fixed by us are;
Leaking of gas
Irregular temperatures
Defective heating elements
Poor functioning of the burners
Failure of oven to ignite
Call Our Viking Appliance Repair Technicians Today!
We are specialized in Viking Appliance Repair Service in London, Ontario. Book an appointment today if you are experiencing problems with your Viking Appliances. We provide the best appliance repair service with 24/7 emergency support and a 3 month warranty.
Read our reviews on HomeStars, like us on Facebook and don't forget to share this page, just click on one of the links below.
👇