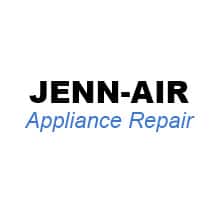 Jenn Air Appliance Repair In London, Ontario
---
Do you Need Repair for your Broken Jenn Air Appliance?
The American household appliance brand called Jenn-air has grown into a coveted brand by Canadians and citizens of other nations. If you are the proud owner of a Jenn-air product, be it a refrigerator, freezer, cooktop, range or oven, we will like to chip in that it is normal for your device to experience a fault from time to time.
If you have observed something out of the ordinary while using your Jenn-air appliance, your best bet is to reach out to a professional repair service brand like ours. It is imperative that you go for the services of an appliance repair company because trying to troubleshoot the problem might cause more damages. These are some of the common appliance faults that our London-based ARS Appliance Repair group carry out;
Jenn Air Refrigerator Repair
Jenn-air refrigerators come in a wide range of designs, and so do their faults. We understand that the fridges are backed by warranty, but sometimes they are prone to experiencing minor faults. At ARS Appliance Repair Service, we are always a call away to solve issues that might affect your Jenn-air refrigerator. These are some issues that we fix;
Compromised Ice dispenser
Faulty water dispenser
Faulty lights
Poor draining
Difficulty in defrosting
Poor cooling
Loud, squeaking sounds
Jenn Air Range Repair
Ranges are fast replacing cooktops, and if you own a range from a brand like Jenn-air, you are lucky. However, we must let you know that constant use of your range will predispose it to some minor faults. This is why we recommend that you reach out to a professional appliance fixing and replacement company like ours. These are the frequent issues that we handle from time to time;
Overheating
Blocked flue
Oil cooker problems
Chipped enamel
Faulty thermometers
Jenn Air Freezer Repair
Jenn-air freezers rank high on our list of luxury freezers, so we understand how you must feel if you own one and you discover a fault. Thankfully, we have been approved by the Jenn Air company to carry out repairs or replacement on their products when necessary. If you are based in London, Ontario, you can us call to fix it right away. Common Jenn-air freezer problems are;
Increased buildup of frost
Broken freezer door
Accumulated frost on the freezer's coil
Warmth inside the freezer
Strange sounds
Failure to freeze
Faulty lights
Jenn Air Dishwasher Repair
If your Jenn-air dishwasher is not doing your dishes properly, you can call on us at the ARS Jenn Air Appliance Repair Service to unravel the mystery behind that. You can call at any time, as our customer care representatives are available round the clock to take your enquiries. The common dishwasher complications we solve are;
Low water temperatures
Film-coated dishes after washing
Poor drainage
Inability to fill up with water
Damaged timer
Jenn Air Washer Repair
Are you based in London, Ontario? Tired of doing the laundry manually because your washer is bad? Let's help you out. We handle all negative situations that might affect your Jenn-air washer. These are the most frequent washer issues we repair from time to time.
Leaky ducts
Poor drainage
Leaking of the washer
Inability of the washer to fill properly
Failure of the washer to spin
Broken washer door
Failure to turn on
Loud noises
Failure to run through cycles
Errors on the digital display
Jenn Air Oven Repair
The Jenn-air brand produces ovens are used by a variety of individuals. London-based Jenn-air oven owners no longer have to abandon their ovens when it goes faulty. Our group of repair specialists are within your reach to diagnose and fix any problems. These are some of the oven-related problems we repair;
Leaking of gas
Fluctuating temperatures
Damaged heating elements
Poor functioning of the burners
Failure of oven to ignite
Call Our Jenn Air Appliance Repair Technicians Today!
Our technicians are experts in Jenn Air Appliance Repair Service in London, Ontario. Book an appointment today if you are having trouble with your Jenn Air Appliances. We provide the best appliance repair service in London with 24/7 emergency support and a 3 month warranty.
Read our reviews on HomeStars, like us on Facebook and don't forget to share this page, just click on one of the links below.
👇