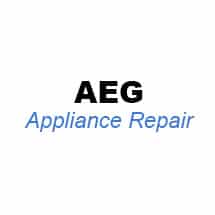 ---
Do you Need Repair for your Broken AEG Appliance?
We specialize in repairing all types of broken Admiral Appliances, covering a range of household essentials including fridge, stove, oven, dishwasher, washer, dryer, and more.
Call Our AEG Appliance Repair Technicians Today!
Our technicians at ARS, are experts in AEG Appliance Repair. We serve London, Ontario, and surrounding areas. If you need to fix your broken AEG Appliances and you are in London, St. Thomas, South Perth, Melbourne, Aylmer, Lucan, or Woodstock. Contact us so we can diagnose your broken AEG Appliance and provide you with the best appliance repair with same-day service, 24/7 emergency support, and a 3-month warranty.
AEG Appliance Repair: What Could Go Wrong In The Kitchen?
Discovering that your fridge won't cool can be a source of frustration, especially when you rely on it to keep your perishables fresh. Our skilled technicians at ARS specialize in diagnosing and repairing refrigerators with precision. Whether it's a faulty compressor, thermostat issues, or a malfunctioning fan, we've got the expertise to bring your fridge back to optimal cooling performance.
A stovetop that refuses to light up can throw a wrench into your culinary plans. At ARS, we understand the inconvenience this can cause. Our seasoned professionals excel in pinpointing and resolving issues with stove tops, ensuring that your cooking ventures are never compromised. Whether it's faulty igniters, burner problems, or electrical issues, we're equipped to tackle stove repairs efficiently.
When your oven refuses to heat up, it can put a pause on your baking and roasting aspirations. ARS is here to address these challenges head-on. Our experts are well-versed in diagnosing and repairing oven malfunctions, from faulty heating elements to temperature control issues. Rest assured, we'll have your oven back in action, ready to deliver delectable results in no time.
A dishwasher that won't rinse properly can leave your dishes less than sparkling. Our dedicated team at ARS specializes in resolving such dishwashing dilemmas. Whether it's clogged filters, malfunctioning pumps, or water inlet valve issues, we have the knowledge and experience to ensure your dishwasher operates seamlessly, leaving your dishes spotless after every cycle.
AEG Appliance Repair: What Could Go Wrong In The Laundry Room?
A malfunctioning washer can disrupt your laundry routine and leave you with piles of dirty clothes. If you find your washer acting up—whether it's refusing to spin, draining inadequately, or experiencing leaks—ARS is at your service. Our experts specialize in diagnosing and repairing a range of washer issues, ensuring that your laundry is back on track without a hitch.
Discovering that your dryer isn't drying your clothes efficiently can be a common laundry headache. At ARS, we understand the importance of a fully functional dryer. From heating element problems to faulty thermostats, our technicians have the expertise to identify and resolve dryer issues promptly. Trust us to bring back the efficiency and effectiveness of your dryer, so you can enjoy perfectly dried clothes every time.
Whether it's a fridge on the fritz, a stove with ignition issues, an oven that won't heat, a dishwasher struggling with rinsing, a washer in need of attention, or a dryer not drying as it should—ARS offers comprehensive appliance repair services. Our skilled technicians are well-versed in diagnosing and resolving a multitude of appliance issues, providing reliable solutions to keep your household running smoothly.
Contact ARS for expert appliance repair with same-day service, 24/7 emergency support, and a 3-month warranty for added peace of mind.
Contact Us Today!
Read our reviews on HomeStars, like us on Facebook, and don't forget to share this page, just click on one of the links below.
👇