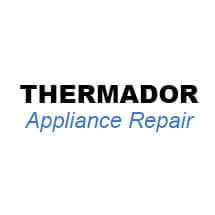 Thermador Appliance Repair In London, Ontario
---
Do you Need Repair for your Broken Thermador Appliance?
Reputable Thermador Appliance Repair Technicians in London, Ontario
You know Thermador appliances are such a big deal because they are manufactured by the World's second-largest appliance manufacturer. The brand manufactures a wide array of household appliances such as refrigerators, ovens, coffee machines, dishwashers, ranges, and cooktops.
Has your Thermador appliance gone faulty? Give our trustworthy Thermador appliance repair experts a call.
Thermador Refrigerator Repair
Thermador refrigerators are made up of different designs of refrigerators, each designed to suit the preference of their customers. At ARS Appliance Repair Service, we are always available to curb any problem that might be affecting your Thermador refrigerator. Below are some of the common issues that are fixed by us;
Broken Ice dispenser
Faulty water dispenser
Broken lights
Poor draining
Difficulty in defrosting
Inability of the refrigerator to cool properly
Abnormal sounds
Thermador Range Repair
If you love a range that gets heated up pretty quickly, you'd definitely love Thermador Ranges. If your range is acting up, we at the ARS Appliance Repair Service organization can come to your aid immediately. These are some of the range related problems that can be fixed by our appliance technicians;
High temperatures
Clogged flue
Oil cooker problems
Broken enamel
Faulty thermometers
Thermador Freezer Repair
Thermador freezers do not only keep your food cool, they protect against external factors. The freezers come in a wide range of sizes and designs, to meet the ever-changing needs of users. If you own a Thermador Freezer that has malfunctioned, you can give us a call to fix it right away. These are the common situations that can affect your Thermador freezers;
Increased buildup of frost
Broken freezer door
Accumulated frost on the freezer's coil
Warmth inside the freezer
Loud sounds
Failure to freeze
Broken lights
Thermador Dishwasher Repair
If your Thermador dishwasher is not cooperating, you can call on us at the ARS Appliance Repair Service to get things back to normal. Call in at any time, so we can solve any dishwasher-related problems. The most common complications we are presented with are;
Low water temperatures
Film-coated dishes after washing
Poor drainage
Inability to fill up with water
Damaged timer
Thermador Oven Repair
Thermador creates so many types of ovens, all in different designs and sizes. We are always a call away to handle any problems that can reduce the effectiveness of your Thermador Oven. The faults that can be fixed by us are;
Leaking of gas
Fluctuating temperatures
Faulty heating elements
Poor functioning of the burners
Failure of oven to ignite
Thermador Cooktop
Thermador cooktops are loved by chefs and cooks looking for a word-class cooktop. Users of this kitchen device fall quickly in love with it and always use it regularly. They may come up with problems after constant use, and when this occurs, we at ARS Appliance Repair can get your cooktop back to its best state. These are some of the cooktop issues we fix;
Failure of indicator lights to come on
Broken electric coils
Failure of electric cooktop to turn on
Inability of electric coils to heat up
Difficulty in adjusting the burners' temperature
Sparks when the cooktop is turned on
Thermador Coffee Machine Repair
No cup of coffee because your Thermador Coffee Machine is faulty? Don't let your heart break just yet! We can help fix any issue that might kill your chance of getting a cup of freshly brewed coffee. These are some challenges we can fix if your coffee machine breaks down;
Slow dispensation of coffee
Inability to dispense coffee
Faulty electrovalve
Bad water supply
inactive pumps
Filter problems
Buildup of debris and oil
Call Our Thermador Appliance Repair Technicians Today!
We are specialized in Thermador Appliance Repair Service in London, Ontario. Book an appointment today if you are experiencing problems with your Thermador Appliances. We provide the best appliance repair service with 24/7 emergency support and a 3 month warranty.
Read our reviews on HomeStars, like us on Facebook and don't forget to share this page, just click on one of the links below.
👇