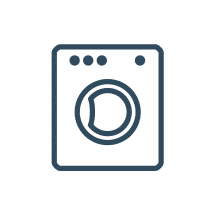 Washer Repair Service
The Best Appliance Repair in London and GTA for Washers & Parts.
Warranty on Parts & Labor
100% Customer Satisfaction
Washer Repair
---
A washing machine is an immensely convenient household appliance, saving substantial energy and time for more productive pursuits. However, when your washing machine encounters issues, it can disrupt your daily routine. Fortunately, in most cases, a malfunctioning machine can be efficiently repaired, resulting in significant cost savings compared to a full replacement.
For high-quality repairs, it is imperative to rely on professional services. A dependable appliance repair company ensures not only an effective solution but also the restoration of your washing machine to peak performance. Additionally, they often offer the most competitive prices, making professional repair a cost-effective alternative to purchasing a new appliance. That's why you should trust ARS Appliance Repair London to do the job! Contact us for Washer Repair in London.
By choosing expert washing machine repair services, you can extend the lifespan of your appliance, ensure optimal efficiency, and enjoy the convenience of clean, fresh laundry without the need for costly replacements. Trust in our proficient team of technicians for dependable washer repairs in your area, delivering efficient solutions with a focus on quality and affordability.
Washing Machine Issues You May Encounter:
Excessive Noise:

If your washing machine is creating loud, unusual sounds during operation, it could indicate a problem with internal components or an unbalanced load. For example, a knocking sound might result from a loose drum or worn-out suspension.

No Spinning or Tumbling Action:

When your washing machine fails to spin or tumble, your clothes might come out soaking wet. This could be due to a malfunctioning motor, drive belt, or lid switch.

Washing Machine Cycles Aren't Working:

If the cycles on your washing machine aren't functioning as they should, it can lead to incomplete washes. For instance, the timer or control panel might be faulty, causing the machine to get stuck in one cycle.

Signs of Leakage:

If you notice water leaking from your washer while in use, it could be due to worn-out hoses, damaged seals, or a malfunctioning water inlet valve. For instance, a puddle of water on the floor might be an indication of this problem.

Ineffective Cleaning:

When your washing machine can't clean your clothes properly, it could be a result of issues like a clogged filter, a defective pump, or a malfunctioning detergent dispenser. For example, clothes coming out with visible stains could be a sign of this problem.
To ensure your washing machine is promptly restored to its optimal functionality, it's crucial to rely on professional repair services. Skilled technicians with the necessary expertise can swiftly identify the issue with your washer and repair the fault efficiently, preventing further disruptions to your daily life. By addressing these problems promptly, you can extend the lifespan of your washing machine and maintain its reliability for years to come. Contact us for Washer Repair in London.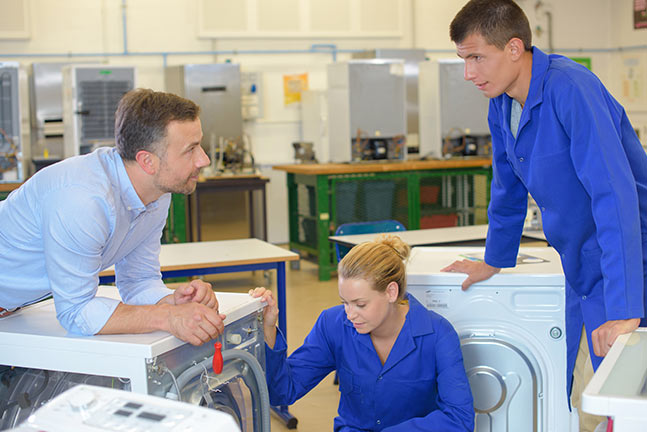 Essential Factors for Selecting a Professional Washing Machine Repair Service:
Years in Business:

The duration of a repair service's operation is a key indicator of their likely quality. A long-established company with a solid local reputation is more likely to offer dependable service and expertise.

License or Certificate:

Prior to authorizing a repair company to work on your premises, ensure they can provide evidence of holding the necessary local license or certificate. This verification guarantees reliability and professionalism, assuring you of high-quality service.

Insurance:

Reputable appliance repair companies are equipped with proper liability insurance. This not only safeguards the service provider but also ensures that all work is conducted meticulously and adheres to professional standards.
Save Money with Efficient Washing Machine Repair Services
Looking to save money on your Washer Repair in London? Our dedicated team offers top-notch washing machine repair services in the London area for both residential and commercial properties. Every dryer repair and washer repair in London is handled by a fully trained technician equipped with replacement parts and the necessary tools.
When you need expert assistance with your washing machine, don't hesitate to reach out. You can give us a call at any time, or conveniently fill out our online form. We're here to provide you with fixed-priced repair quotes for your washer. To ensure a smooth process, please have the following information ready: a concise description of the appliance problem you're experiencing and the model number of your washing machine.
Here are some common problems we excel at fixing:
The Machine Stops Mid-Cycle:

If your washing machine consistently halts its cycle at the same point, it could indicate an underlying issue with the appliance. Our technicians are adept at diagnosing and resolving this recurring problem efficiently.

Washer Has No Power:

When your washing machine doesn't respond to power, it can be due to electrical issues or a malfunctioning control panel. We have the expertise to identify and rectify power-related problems.

Error or Fault Codes:

Is your washing machine displaying error or fault codes? Our professionals are well-versed in interpreting these codes and can provide effective solutions to rectify the issue.

Torn Bellow (Large Gasket):

A torn bellow, which seals the door opening, can result in water leakage and ineffective washing. We specialize in replacing torn bellows, ensuring a watertight seal and efficient washing.

Insufficient Water Filling:

If your washing machine doesn't fill with an adequate amount of water for laundry, it can impact the cleaning process. We can diagnose and resolve issues related to water supply, ensuring optimal water levels for your wash. 
Save money and maintain the performance of your washing machine with our expert repair services. Contact us today for comprehensive washing machine repairs in London to keep your appliance running smoothly.
Read our reviews on HomeStars, like us on Facebook and don't forget to share this page, just click on one of the links below.
👇
Reviews from Our Customers
Fast and easy service. Thanks!
Prompt communication, work started and finished in time. Great end to end service. Will take services again.
Fast and easy to deal with.. fixed properly
We had an issue with our LG oven - not heating properly. The technician arrived on time, knew exactly what the issue was within 5 minutes and promptly fixed the problem. He was pleasant and knowledgeable and also gave me tips on how to prevent it from happening again. I would strongly recommend this company - very efficient!
ARS repaired our refrigerator. They were very professional and cooperative. They were also helpful in working with the manufacturer in resolving the out of warranty issue. We would like to acknowledge Ghila Birman for her excellent customer service.