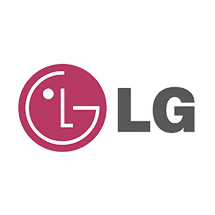 Expert LG Appliance Repair In London, Ontario
---
Do you Need Repair for your Broken LG Appliance?
London in Ontario, which was once a village in the 19th century, is now one of the leading cities in Canada. The county which welcomes lots of visitors from time to time is home to about 400,000 citizens.
The economy of London in Ontario is fast developing, and it is quite evident in their standard of living. The citizens of Ontario love to go for high-end brands such as LG when shopping for their home appliance. If you are based in London, Ontario, and any of your devices has malfunctioned, kindly reach out to the ARS Appliance Repair team.
We do not only help with the installation of LG products in your homes, but we also help to fix any fault or flaws that may affect your LG refrigerator, freezer, washer or even your dishwashing machine. If you place a call across to us now, we will be with you in the quickest possible time. These are the problems we handle;
LG Refrigerator Repair In London
The ARS Appliance Repair Service experts based in London, Ontario are always available to solve any problem that can hinder the functions of your LG refrigerator. The most common problems that are fixed by the appliance repair experts are;
Difficulty in defrosting
Poor cooling
Abnormal sounds
Compromised Ice dispenser
Faulty water dispenser
Faulty lights
Poor draining
LG Freezer Repair
If you are based in London, Ontario, and you own an LG freezer that is having faults, the ARS Appliance Repair Service brand can help you fix it. Some of the burdens that can be alleviated by the appliance repair gurus are;
Increased buildup of frost
Faulty freezer door
Accumulated frost on the freezer's coil
Warmth inside the freezer
Unusual sounds
Failure to freeze
Damaged lights
LG Washer Repair
LG Washers owned by London-based residents can be fixed by our technicians when they develop a fault. Our ARS Appliance Repair Service team are a call away to help troubleshoot and fix any problem that can affect your LG washer. The common issues that are handled by our appliance repair professionals are;
Leaking of the washer
Inability of the washer to drain properly
Inability of the washer to fill properly
Failure to turn on
Unusual noises
Failure to run through cycles
Errors on the digital display
LG Dishwasher Repair
Faulty dishwasher? Call on us. Our team of experts at the ARS LG Appliance Repair Service are here to attend to every need that concerns your LG dishwasher. A few issues that can affect your LG dishwasher are;
Faulty digital display
Faulty timer
Low water temperatures
Film-coated dishes after washing
Poor drainage
Inability to fill up with water
Damaged timer
LG Dryer Repair
Our London-based ARS Appliance Repair Service brand is always at your beck and call to solve any problem that can affect your LG Dryer. Some of the complications that can be remedied by the appliance repair experts are;
Unusual noise
Inability to start
Damp clothing after a drying cycle
Failure of dryer to get heated
LG Oven Repair
Having difficulties operating while baking with your LG Oven? Worry not! Our team of experts at the ARS Appliance Repair Service will carry out diagnosis to effectively fix any issue that might affect your LG Oven. We are a call away and can conveniently solve any problem that can affect your LG Oven. The faults that can be remedied by our appliance repair specialists are;
Damaged heating elements
Failure of oven to ignite
Leaking of gas
Fluctuating temperatures
Poor functioning of the burners
Destroyed heating elements
Call Our Authorized LG Appliance Repair Technicians Today!
Our technicians are authorized and licenced in all LG Appliance Repair. We are located in GLA (Greater London Area), Arva, Aylmer, Delaware, Dorchester, Dutton, Elgin County, Ilderton, Ingersoll, Komoka, London, Lucan, Melbourne, Middlesex County, Mt. Brydges, Oxford County, South Perth, Springfield, St. Marys, St. Thomas, Strathroy, Thorndale, Woodstock, GTA and most of Southern Ontario. We are here to help you fix your broken LG Appliances.
At ARS Appliance Repair, we guarantee the Best quality appliance repair service in London, Ontario, and provide you with 24/7 emergency support and a 3 month warranty. Book an appointment today with our authorized technician for LG Appliance Repair Service.
Read our reviews on HomeStars, like us on Facebook and dont forget to share this page, just click on one of the links below.