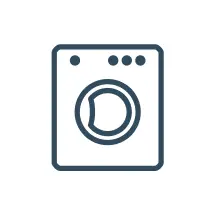 Dryer Repair Service
The Best Appliance Repair in London and GTA for Dryers & Parts.
Warranty on Parts & Labor
100% Customer Satisfaction
Dryer Repair
---
Appliance Repair Service London humbly and happily takes care of repairs on all makes and models of dryers. Before you spend hundreds of your hard earned dollars to purchase a new dryer you might want to see if it can be repaired for much less. Our technicians are insured and are backed by years of experience. We can authoritatively tell you that most dryer repairs are on the inexpensive side.
Some of the most common problems on dryers include switch failures and faulty elements. These are problems that are easy to repair and it certainly costs you far less than what you would spend on a new dryer. Bring in any dryer model or brand and we will take care of it. We have the expertise to solve problems in all dryer brands and models including major and minor brands. If you want we will explain to you what we have done on your dryer to get it back to "life". You can count on us to keep your dryer running strong. We will stop the problem before it grows to unmanageable proportions.
Once more after we repair your dryer we will be in touch with you to find out if your dryer is actually functioning as it ought to. We will also stop the problems before they start, saving you both time and money. We do not allow anything to stand in our way – we will do everything to deliver on our promise. But we will never take shortcuts. We make promises and we keep them. We are a people of few words, but you know you can count on every one of them.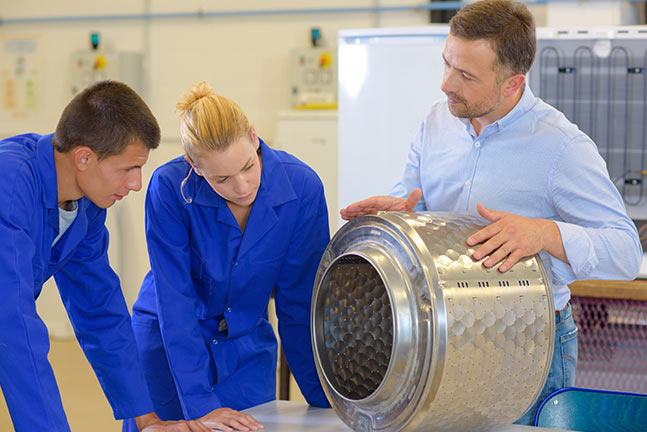 It is said that there is nothing new in the face of the earth, trust us, we have every imaginable kind of problem in driers and we have fixed them all. We are the go to guys for all appliance repair needs. We provide our technicians with ongoing training to ensure we remain on top of things.
Simplify your dryer repair and maintenance by using our handy online scheduling system. For more information about our exceptional dryer repair service, contact our friendly customer support professionals at 226-271-4937. We look forward to working on your problematic dryer.
Dryer Are built from main parts like motor, heater, blower, timer etc , This parts making the dryer run without trouble. However from time to time Dryers breaks and stop drying your cloths. At that point we come to the rescue we repair dryers problems like heating, not tumbling or spinning, takes too long to dry, cloth are still wet at the of the cycle, cloged venting problem, bad fuses, or broken timer. all of that problems we can repair on the same day and affordable prices.
If you would like to contact our repair group call us any time and we will be glad to repair your appliance!
Common Dryer Problems We Fix:
Ripped Belt or Pulley
Not Heating Enough
Too Much Heat
No Power
Drum Damaged
Dryer Repair London
We connect customers with our expert group of technicians, that provide efficient and reliable dryer repairs across London. Unfortunately, dryers may develop faults as a consequence of general wear and tear or misuse. Our techs are able to troubleshoot and fix all problems at your home, and can also offer preventative advice so it will not happen next time. If you would like to contact the repair group please call us anytime and we will be glad to take your call!
Is your dryer defective or damaged? In most cases, a professional tumble dryer repair in London is a more affordable solution than to buy a new appliance. Our friendly engineer group has the specialist knowledge and equipment necessary to complete a wide variety of faults. We at Appliance Repair Services London repair all brands.
Read our reviews on HomeStars, like us on Facebook and don't forget to share this page, just click on one of the links below.
👇