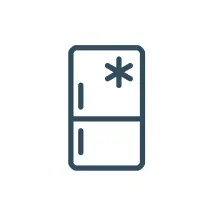 Refrigerator Repair Service
The Best Appliance Repair in London and GTA for Refrigerators & Parts.
Warranty on Parts & Labor
100% Customer Satisfaction
Refrigerator Repair
---
The refrigerator is one of the few appliances which run continuously. Given how hard this appliance works, it is amazing that the refrigerator does not break down often. But when it does, you don't really need to invest in a new one. Give us a call and you might be surprised to learn how easy it actually is for us to repair your appliance.
Whether you own a modern refrigerator or an older model, at Appliance Repair Service London, we will be able to attend its repair needs. Some of the most common problems that we have seen with refrigerators include switch failures and clogged defrost drains. Fortunately, these are problems that we can help deal with quickly and at a very low cost. You don't need to buy a new refrigerator before getting in touch with us.
At Appliance Repair Service London we understand how important the refrigerator is in your household. Because of this understanding the moment you contact us, we will make sure we arrive at your doorstep within a few minutes. If we are not in a position to get there immediately, we will let you know how soon we can attend to your refrigerator.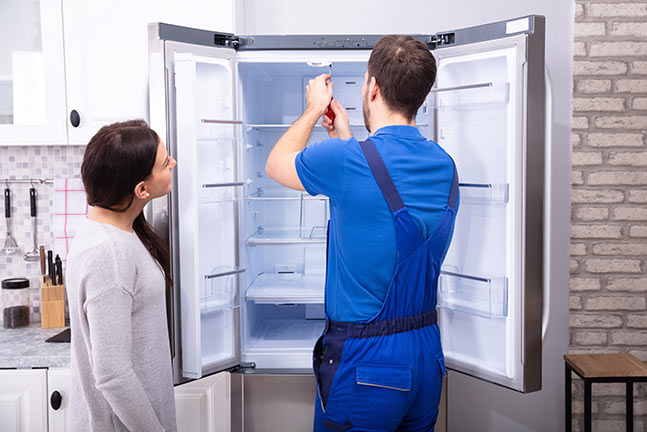 We are accessible by phone or by a click of the mouse. Our goal is to deliver satisfaction. All that we want is for your refrigerator to work again. Towards this end we will be bringing along with us all kinds of parts including a compressor just in case it is needed in our work.
Our group of technicians is made up of licensed and insured professionals. We guarantee that we will get your work done right the first time. Other guarantees that we offer as a mark of our confidence in our abilities is a property protection and family safety guarantees. We also provide you with an assurance that we will provide the area with your refrigerator with a maid like clean up if we happen to dirty the place.
For more information about our exceptional refrigerator repair service, contact our friendly customer support professionals at 226-271-4937. We look forward to working on your problematic refrigerator.
Your refrigerator was built to last, however some times it breaks, and the fridge is one of those machine we can't deal without. You need the best and the fastest service you can find in London. We are what you are looking for with same day service and our expert technicians can service the London area for all refrigerator problems.
We repair:
Bottom Fridge & Freezers
Side by Side Fridge & Freezers
Freezers
French Door Refrigerators
Wine Coolers
No Job is to small for us, we can repair all fridges. If you require refrigerator repair in London, just pick up the phone and call us, we will take care of it from there.
Read our reviews on HomeStars, like us on Facebook and don't forget to share this page, just click on one of the links below.
👇