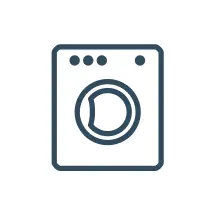 Washer Repair Service
The Best Appliance Repair in London and GTA for Washers & Parts.
Warranty on Parts & Labor
100% Customer Satisfaction
Washer Repair
---
A washing machine is a highly convenient piece of equipment to have in the household. It certainly helps to save a lot of energy and time which can be used elsewhere for more productive pursuits. But, should the washing machine start to malfunction, this is certain to present a variety of issues. In most cases, a problematic machine can be repaired and this saves a lot of money compared to a full replacement.
To ensure the appliance is repaired to a high standard it is essential to rely on the professional services. A reliable repair company is certain to offer an efficient service and have the washing machine up and running in the most efficient way possible, while also being able to offer the more competitive prices.
Below are several of the problems that might start to make the washing machine act faulty:
Excessive noise
No spinning or tumbling action
Washing machine cycles aren't working
Signs of leakage from the washer in use
Machine is unable to wash the clothes and linen properly
You should rely on the professional services to complete the work on the washing machine because this will increase the chance of the work being completed to a satisfactory standard. Any skilled technician with the proper know-how will be able to identify the problem with the washer quickly and repair the fault in the most efficient manner possible.
Here are several points to help hire the services of the professional repairman for fixing your washing-machine:
Number of Years in Business
An easy way to determine the likely quality of a repair service is the length of time a business has been in operation. A company that isn't run to a high standard and able to build a solid reputation in the local area is more likely to find it difficult to become established.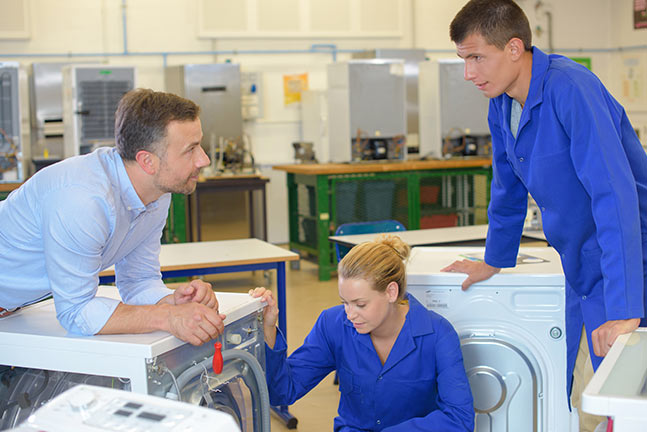 License or Certificate
Before giving a company the go ahead to start working on your premises, make sure they are able to confirm that the relevant license or certificate is held with for the local area. Any company that isn't able to confirm it holds the right paperwork isn't going to be that reliable or respectable. By getting confirmation that the proper documentation is in place, you will be ensured that a high level of service will be provided.
Insurance
Any well-established company offering appliance repair services is certain to hold the proper liability insurance, which should also mean that the work completed with always be done with care and to a professional standard.
Washing Machine Repair London
Save money using an efficient washing machine repair service
We offer washing machine repairs in the London area for residential and commercial properties. Each washer dryer repair and washing machine repair in London is carried out by a fully trained technician using replacement parts and appropriate tools. Call to talk with us about washing machine repairs London. You can call anytime or fill in the online form. We will provide you fixed priced repair quotes for your washer. Please make sure you have the following information: A short description of the problem that you are having with your appliance and the model number. Here is some common problems we fix:
The machine stops working in the middle of a cycle, typically at the same point repetitively.
Washer has no power
Error or fault codes are being displayed
Torn bellow (large gasket to seal door opening)
Not enough water fills into washer to do laundry
Read our reviews on HomeStars, like us on Facebook and don't forget to share this page, just click on one of the links below.
👇