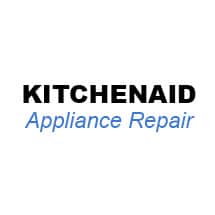 KitchenAid Appliance Repair In London, Ontario
---
Do you Need Repair for your Broken KitchenAid Appliance?
KitchenAid Appliance Repair Experts in London, Ontario
As its name implies, the Kitchen-Aid brand is an iconic home appliance brand that produces highly effective kitchen appliance such as standard mixers, refrigerators, freezers, cooktops, ovens, and ranges.
Do you own a kitchen-aid appliance that has suddenly stopped working? Give us a call. Are you located around London area of Ontario? You are in luck. Our repair company; the ARS Appliance Repair is responsible for troubleshooting problems affecting your KitchenAid devices.
KitchenAid Refrigerator Repair
The KitchenAid refrigerators are made in various designs so that customers can have different options to pick from. At ARS Appliance Repair Service, we are always within reach to solve any problems that might stop your Kitchen-aid refrigerator from working properly. Below are some of the frequent complications that are fixed by us;
Damaged Ice dispenser
Broken water dispenser
Faulty lights
Poor drainage
Difficulty in defrosting
Poor cooling
Strange sounds
KitchenAid Range Repair
The KitchenAid Ranges are perfect for homeowners who do lots of cooking at the same time. If your range is experiencing slight problems after continuous use, we at the ARS Appliance Repair Service organization can step in to remedy things. Some of the problems that can be alleviated by our appliance repair specialists are;
Excess heating
Clogged flue
Oil cooker problems
Broken enamel
Broken thermometers
KitchenAid Freezer Repair
KitchenAid freezers are known worldwide for their innovative parts and inventive functions. The freezers come in a variety of designs, each suiting the tastes of a buyer. If you own a Kitchen-Aid Freezer that has defects, you can give us a call to fix it right away. These are the common problems that can affect your Kitchen-Aid freezers;
Increased buildup of frost
Faulty freezer door
Accumulated frost on the freezer's coil
Warmth inside the freezer
Unusual sounds
Failure to freeze
Damaged lights
KitchenAid Dishwasher Repair
If your Kitchen-aid dishwasher is stressing you out, you should consider calling our London ARS Appliance Repair technicians in Ontario brand. Feel free to call in at any time; we are available round the clock. The common dishwasher issues that we solve are;
Low water temperatures
Film-coated dishes after washing
Poor drainage
Inability to fill up with water
Damaged timer
KitchenAid Grill Repair
Grilled food tastes heavenly, especially when we are having a gathering with loved ones or during festivities. If your grilling machine disappoints you while in use, keep calm and call on our London-based ARS Appliance Repair Service. We will surely fix the problem. These are some issues we handle;
Low temperature
Low flame
Orange/ yellow flame
Irregular heating
Failure of gas grill to light up
Excess smoking of grill
Flame emanating from the bottom of the grill
KitchenAid Microwave Repair
We can fix your defective Kitchen-Aid microwave if there is any problem. All you have to do is give us a call, and our group of technicians will report to your location within the shortest possible time. These are some of the microwave problems we fix;
Failure of microwave to heat
Microwave stopping while in operation
Inactive buttons
Failure of microwave plate to spin
Defective microwave light
Sparks inside the device
KitchenAid Oven Repair
KitchenAid brand manufactures different types of ovens, so it is not uncommon to see them being used by lots of people. If your KitchenAid oven is giving you issues, we are always available to handle any difficult situation. The faults that can be fixed by us are;
Leaking of gas
Fluctuating temperatures
Damaged heating elements
Poor functioning of the burners
Failure of oven to ignite
Call Our KitchenAid Appliance Repair Technicians Today!
We are specialized in KitchenAid Appliance Repair Service in London, Ontario. Book an appointment today if you are experiencing problems with your KitchenAid Appliances. We provide the best appliance repair service with 24/7 emergency support and a 3 month warranty.
Read our reviews on HomeStars, like us on Facebook and don't forget to share this page, just click on one of the links below.
👇