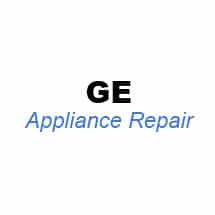 GE Appliance Repair In London, Ontario
---
Do you Need Repair for your Broken GE Appliance?
One-Stop Spot GE Appliance Repair In London, Ontario
Florida-based General electronics Appliance Company is an upmarket company that produces some household devices. Some of the appliances the brand manufactures are refrigerators, freezers, microwave ovens, oven, and ranges.
If you General Electrical appliance is faulty, you can reach out to us as ARS Appliance Repair to help you with fixes. These are some of the services we offer;
GE Refrigerator Repair
The General Electronics refrigerators has a range of refrigerators which come in different designs. At ARS Appliance Repair Service, we are always within reach to solve any hassles that might be affecting your general electronics refrigerator. Below are some of the common problems that are fixed by us;
Compromised Ice dispenser
Faulty water dispenser
Faulty lights
Inability to drain well
Difficulty in defrosting
Poor cooling
Abnormal sounds
GE Range Repair
The General Electronics ranges are good choices for homeowners who like to prepare more than one meal at a go. If your range is experiencing slight issues, we at the ARS Appliance Repair Service organization will always be there to iron out any issues that can affect you General Electronic appliance. Some of the issues that can be alleviated by our appliance repair specialists are;
Overheating
Clogged flue
Oil cooker problems
Defective enamel
Faulty thermometers
GE Freezer Repair
General Electronics freezers are some of the best freezers produced by cooling appliance brands. The freezers come in a plethora of designs, each suiting the tastes of a buyer. If you own a General electrical freezer that has malfunctioned, you can give us a call to fix it right away. These are the common problems that can affect your Maytag freezers;
Increased buildup of frost
Faulty freezer door
Accumulated frost on the freezer's coil
Heating of the interior
Abnormal sounds
Failure to freeze
Faulty lights
GE Dishwasher Repair
If your General electric dishwasher is being problematic, you can call on us at the ARS Appliance Repair Service to find out what is wrong. Feel free to call in at any time, so we can solve any dishwasher-related problems. The common complications that we solve are;
Low water temperatures
Film-coated dishes after washing
Poor drainage
Inability to fill up with water
Defective timer
GE Washer Repair
We at ARS Appliance Repair Service are responsible for fixing any challenge that might interfere with the proper functioning of your General electrical washer. When your washer breaks down, it can be quite difficult to wash your clothes. Some of the challenges fixed by the revered appliance repair technicians include;
Failure of the washer to spin
Broken washer door
Leaking of the washer
Inability of the washer to fill properly
Failure to turn on
Squeaking noises
Failure to run through cycles
Leaky ducts
Poor drainage
Errors on the digital display
GE Dryer Repair
We at ARS Appliance Repair Service are responsible for fixing any problem that might be disrupting the efficiency of your General Electrical dryer. If you own an inactive General electrical dryer, you can reach out to ARS Appliance Repair Service to assist in diagnosing a problem and fixing it. Our topnotch Maytag certified company offers solution for faults such as;
Inability of the dryer to properly dry clothes
Poor heating
Unusual noise
Inability to start
Damp clothing after a drying cycle
Failure of dryer to get heated
GE Oven Repair
General appliance equipment is responsible for the production of high-end ovens. We are always available to handle any difficulties that can reduce the effectiveness of your General electrical Oven. The faults that can be fixed by us are;
Leaking of gas
Fluctuating temperatures
Damaged heating elements
Poor functioning of the burners
Failure of oven to ignite
Call Our GE Appliance Repair Technicians Today!
We are specialized in GE Appliance Repair Service in London, Ontario. Book an appointment today if you are experiencing problems with your GE Appliances. We provide the best appliance repair service with 24/7 emergency support and a 3 month warranty.
Read our reviews on HomeStars, like us on Facebook and don't forget to share this page, just click on one of the links below.
👇