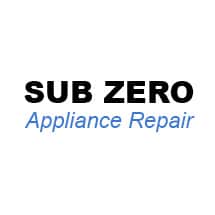 Sub Zero Refrigerator Repair In London, Ontario
---
Do you Need Repair for your Broken Sub Zero Appliance?
The sub-zero brand has been a cult-brand for home appliance lovers for over 70 years. They are known for their built-in refrigerator units as well as their freestanding fridges. One other product that the Sub Zero brand produces is the wine cooler. These are the major types of brand cooler the brand produces;
Sub Zero 424 wine cooler range
Sub Zero OIW Wine cooler range
Sub Zero WS Wine Cooler Range
The coolers come in different widths which are;
18 inches
24 inches
27 inches
30 inches
Sub Zero appliance helps to protect your stored food produce from factors such as heat, light, mechanical disturbances and humidity. Add to that; they help to maintain different tastes of food which can either be sweet, bitter, or sour. Be guaranteed of getting chilled drinks and food item when you store them in any of these cooling equipment.
Citizens of London, Ontario who are proud owners of cooling devices such as Sub Zero appliance can reach out to our appliance repair experts in London if any of their gadgets is having a fault.
At ARS Appliance Repair, we are able to diagnose and troubleshoot any issues that might interfere with how your sub-zero device cools food items. Call on our specialists today for any of the following refrigeration appliance repairs;
Sub Zero Wine Cooler Repairs
These are some of the main parts of the wine coolers that are prone to developing faults;
The UV resistant glass which prevents the device from damages caused by Ultra Violet rays of the sun.
Dual Evaporators which regulates humidity in the cooler
Compressor
Storage zones
Illuminated touch control
Roller-glide shelves and storage which have been created to be rust-resistant
Interior lighting
Home security system connection
We are experts when it comes to handling any hitch that will prevent your sub-zero device from keeping your bottle of wine fresh and chilled. If you notice that your bottle of wine is warm, there might be a problem somewhere. It is best you reach out to our professional repair experts at ARS Appliance Repair, instead of fixing the problem yourself.
These are some of the wine cooler problems that we handle;
Inability of the condenser fan to run
Faulty evaporator
Broken thermostat
Warm room temperature
Lack of proper ventilation
Faulty fan
Strange noise
Lights not coming up
Common Refrigerator Faults That Can Affect Your Sub-Zero Device
Your refrigerator is a complex system and that is why there is a need for you to reach out a reputable refrigerator repair company when you observe that yours is performing badly. At ARS Sub Zero Refrigerator Repair Services, our group of experts are able to troubleshoot a myriad of problems that might be interfering with the smooth running of your refrigerator.
Some of the refrigerator faults we fix are;
Clogged defrost drain
Failure of the refrigerator dispenser to work
Faulty ice maker
Faulty ice dispenser
Failure of the refrigerator to defrost
Warmth in the interior of the refrigerator
Refrigerator not cooling
Compressor problems
Broken condenser
Malfunctioning evaporator
Sub Zero Freezer Repair
Has your freeze failed to freeze? There might be a fault. Our London-based experts will help get your freezer back to normal. Below are a few problems that are diagnosed by our repair specialists. They include;
Increased buildup of frost
Faulty freezer door
Accumulated frost on the freezer's coil
Warmth inside the freezer
Unusual sounds
Failure to freeze
Damaged lights
The Sub Zero brand has been created to last for approximately 20 years. If there is any fault, you can reach out to us to help fix it right away. Apart from fixing faulty refrigerator, our trained specialists also carry out replacements in different parts of your refrigerator that might need it.
Call Our Sub Zero Refrigerator Repair Technicians Today!
We are specialized in Sub Zero Refrigerator Appliance Repair Service in London, Ontario. Book an appointment today if you are experiencing problems with your Sub Zero Appliances. We provide the best appliance repair service with 24/7 emergency support and a 3 month warranty.
Read our reviews on HomeStars, like us on Facebook and don't forget to share this page, just click on one of the links below.
👇