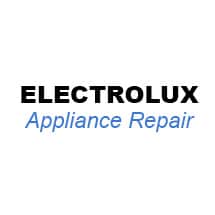 Electrolux Appliance Repair In London, Ontario
---
Do you Need Repair for your Broken Electrolux Appliance?
Electrolux appliances are known for producing some of the best kitchen, laundry, and home care appliances. The brand manufactures wall ovens, cooktops, ranges, microwaves, dishwashers, water heaters, and so much more to meet the ever-growing needs of their customers.
If you observe that one or more of the product or some series of products in the brand has malfunctioned, and you are based in London, Ontario, our technicians at ARS Appliance Repair and services can help you fix them. We have been certified by the Electrolux Appliance Company to carry out repairs on any of their faulty products. So, be rest assured that our group of experts are offering you the best when it comes to fixing of appliances.
These are some of the high-end repair services that we are known for;
Electrolux Refrigerator Repair
Electrolux refrigerators comprise of different of refrigerators which come in different colors, sizes, and shapes. At ARS Electrolux Appliance Repair Service, we are always within reach to solve any problem that might affect your Electrolux fridge. Below are some of the common problems that are fixed by us;
Compromised Ice dispenser
Faulty water dispenser
Inability of the lights to come on
Poor draining
Difficulty in defrosting
Poor cooling
Loud, strange sounds
Electrolux Range Repair
The Electrolux Ranges are usually a go-to options for those who want to minimize space in their kitchen areas. If your range is experiencing slight challenges, we at the ARS Appliance Repair Service organization will be at your beck and call to fix any issues that can affect your Electrolux range. Some of the issues that can be fixed by our appliance repair specialists are;
Overheating
Blocked flue
Oil cooker problems
Broken enamel
Faulty thermometers
Electrolux Cooktops Repair
Electrolux cooktops come highly recommended for those who are looking for a high-end cooktop. Users of this product fall quickly in love with it and always use it regularly. Due to their constant use, while cooking, they might develop a fault, and when this occurs, we at ARS Appliance Repair and Installation can get your cooktop back to a good working condition. These are some of the cooktop issues we fix;
Difficulty in adjusting the burners' temperature
Sparks when the cooktop is turned on
Failure of indicator lights to come on
Broken electric coils
Failure of electric cooktop to turn on
Inability of electric coils to heat up
Electrolux Freezer Repair
Electrolux freezers are some of the best cooling devices out there. The freezers come in a plethora of designs, tailored to meet the tastes of a buyer. If you own an Electrolux freezer that is faulty, you can reach out to our repair experts to help you fix it right away. These are the common problems that can affect your Electrolux freezers;
Increased buildup of frost
Faulty freezer door
Accumulated frost on the freezer's coil
Warmth inside the freezer
Strange sounds
Failure to freeze
Faulty lights
Electrolux Dishwasher Repair
If your Electrolux dishwasher is being a pain in your neck, you can call on us at the ARS Electrolux Appliance Repair Service to help ease that pain. Feel free to call in at any time, so we can handle any issue that is dishwasher-related. The common issues that we solve are;
Low water temperatures
Film-coated dishes after washing
Poor drainage
Inability to fill up with water
Damaged timer
Electrolux Oven Repair
Electrolux is responsible for the production different oven designs, all in different inches and sizes. We are always available to handle any difficulties that can affect the overall functioning of your Electrolux Oven. The faults that can be handled by our group of experts are;
Leaking of gas
Fluctuating temperatures
Damaged heating elements
Poor functioning of the burners
Failure of oven to ignite
Call Our Electrolux Appliance Repair Technicians Today!
We are specialized in Electrolux Appliance Repair Service in London, Ontario. Book an appointment today if you are experiencing problems with your Electrolux Appliances. We provide the best appliance repair service with 24/7 emergency support and a 3 month warranty.
Read our reviews on HomeStars, like us on Facebook and don't forget to share this page, just click on one of the links below.
👇